My Own (Auto) Biography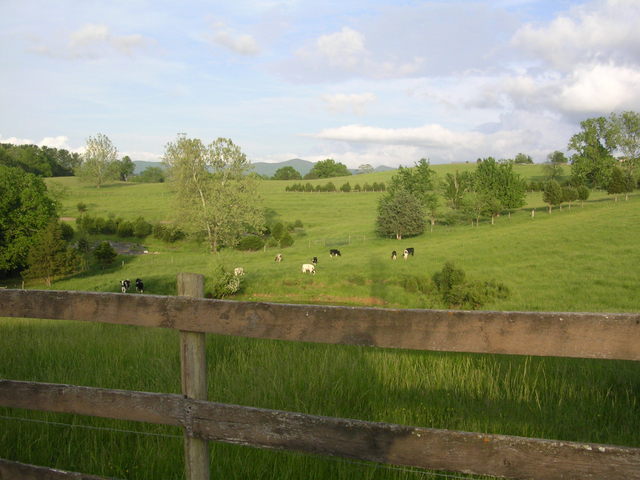 When I was born at St. John's Hospital in Santa Monica, California, the hospital then for Hollywood stars, my father said Bing Crosby was either checking in or checking out. A second-hand claim to fame that may have led me to write a biography of Burt Lancaster many years later.

I grew up in Walnut Creek, the one-time Walnut Capital of the World, in the East Bay Area of San Francisco. Though I didn't think so at the time (who does?), it was a fairly halcyon childhood. We played in the creek. Everybody had a horse in the backyard to hop onto after school and ride into the Contra Costa hills. I always fell off, but kept trying. The Berkeley hills to the west blocked the fog, so it got really hot in summer. We took off our shoes in June and didn't put them back on until Labor Day and stayed each day, all day, at the local pool. The brown hills became imaginary pioneer trails across the Rockies. A big rope hung from one of the oak trees on the steep hill behind our house and we'd swing out and back on it and our mothers never worried. I rode my bike with no hands and no helmet.

Sports were a very big deal in the Golden State. Which is maybe why my next book after Lancaster would be about Jim Thorpe. I didn't play organized sports, I just knew about them. They were clearly very important to my father, sister, and brothers. Books were my thing and once I'd read LITTLE WOMEN in fifth grade, there was no looking back. It would be years before I read anything written after 1900 (except for Laura Ingalls Wilder and GWTW). Fielding, Dickens, Austen, Thackeray, and oddball authors like Ellen Wood (an aunt in Ireland sent me a Collins Classic every year for Christmas and her EAST LYNNE was a morbid favorite, "remembered chiefly," says Wikipedia, "for its elaborate and implausible plot.") were inhaled like the hot California air.

After high school -- a forgettable chapter except for the outstanding teachers of the California public schools back then -- I started out on my List of Life Goals. First was to go to school in Europe, the location of all those books I'd read. I went to Trinity College, Dublin, when it was still exactly like -- so we were told -- "Oxbridge between the wars." Catholics were forbidden to enter Trinity's Protestant Ascendancy gate, but that didn't stop the rest of us, 3,000 students from all over the world, but mostly upper-class Oxbridge-rejects from England, from having the time of our lives. Parties in grotty flats, private dinner parties in the old, elegant Dublin hotels that are no more, formal dances in crumbling Anglo-Irish estates deep in the country, big American Thanksgivings to which a very charming Bill Clinton came from Oxford, and talk and more talk and lots of cigarettes. Somehow, I managed to earn a "Distinction" for my final exam paper on Arnold Bennett and a second-class honours degree for another paper on Samuel Beckett.

My next Life Goal: to live in Paris and improve my French. Mother had made me take French lessons, after school, when I was in elementary school. High school French was torture, but Madame did play Edith Piaf records for us in class, which convinced me that some day I had to go where that music came from. I arrived in Paris and met a guy at a party who was leaving his job as "librarian" at the tiny satellite office on the Place de la Concorde of Davis Polk & Wardwell, one of the top Wall Street law firms. I got his job and stayed two years -- long enough to learn you don't know Paris until, as another man told me, when you walk down a street you feel you are making love to it.

By then it was time for the next Life Goal: to live in Manhattan. My father said that I would find as I went through life that there were people who had lived in New York and there were those who had not. I knew which of the two I wanted to be.

Looking back, it seems clear that I was living a writer's life -- without writing. What mattered was to store up as much real life, what I considered definitive experience (though some of it now seems quaint, a legacy of too much Victorian fiction at a formative age), before adult obligations changed everything.

I left Paris for New York and prepared for a career instead of just a job. I got a degree in library science at Columbia (my high school senior yearbook prediction: I would be a librarian at Sarah Lawrence), went back to work for that same New York law firm, only this time on Wall Street. I learned how to research just about anything very fast and with the goal of total accuracy because a lot of money depended on it. Great training -- and I decided that I wanted to be the person asking for the books, not handing them over to somebody else.

Meanwhile, there was Real Life. I got married, moved to Charlottesville, Virginia, had two wonderful babies, and started to write, finally. Just a little, time permitting. An essay on Paris that VOGUE almost printed. A series of pieces on food for the local paper. Building up the pile of clips, one by one. We moved back to New York and, the children in school, I started to write in earnest. Travel pieces, essays, radio commentaries for NPR. A cycle (unpublished) of short stories. One essay on Michael Powell's haunting 1945 film, I KNOW WHERE I'M GOING, was accepted by FILM COMMENT. That led to more pieces for them, including the first retrospective ever, by anybody, on Burt Lancaster.

Nobody had done a good book on him either. He was a huge, unconventional star who had paved the way to independent production with his phenomenally successful production company in 1950s Hollywood. But he'd been largely dismissed as "Mr. Muscles and Teeth." Thanks to David Thomson, I got an introduction to Knopf and signed with them in 1995 to write what would be published in 2000 as BURT LANCASTER: AN AMERICAN LIFE. The reviews were terrific and the sales satisfyingly pushed into several editions in the U.S. and U.K.

Lancaster had played Jim Thorpe in the 1951 Warner Brothers bio-pic, JIM THORPE -- ALL AMERICAN. Working through the production file at USC for the Lancaster bio, I'd been struck with Thorpe's story, how much it meant to generations of Americans long after he had stopped playing any sport. By 2001, I had signed again with Knopf to write Thorpe's biography. In October 2010 it was published as NATIVE AMERICAN SON: THE LIFE AND SPORTING LEGEND OF JIM THORPE.

So, now I am not only a writer, but an author. Both of my book subjects are taken from so-called popular culture, men known but unknown before I started on each. What interests me as a biographer is to look harder at a person who is more important than people give him or her credit for. Especially in the case of movies and sports, there are still facile assumptions made about the seriousness, the heft, of those vital parts of our lives.

The expansion of understanding that I hope comes from reading these biographies should feel something akin to what it felt like writing them. Discovering an old painting in the family attic we've always taken for granted, like wallpaper, only to discover it's, if not a Picasso, at least an all-American Thomas Hart Benton.